First introduced as Bamum's Animals in 1902 by the National Biscuit Company, also known as Nabisco, animal cracker cookies have always come in a circus-wagon package.
A century ago, the package was made of tin and designed to hang on a Christmas tree, and the animals were just cookie-cutter silhouettes instead of a more detailed design.
Over the years, 37 different animals have been represented.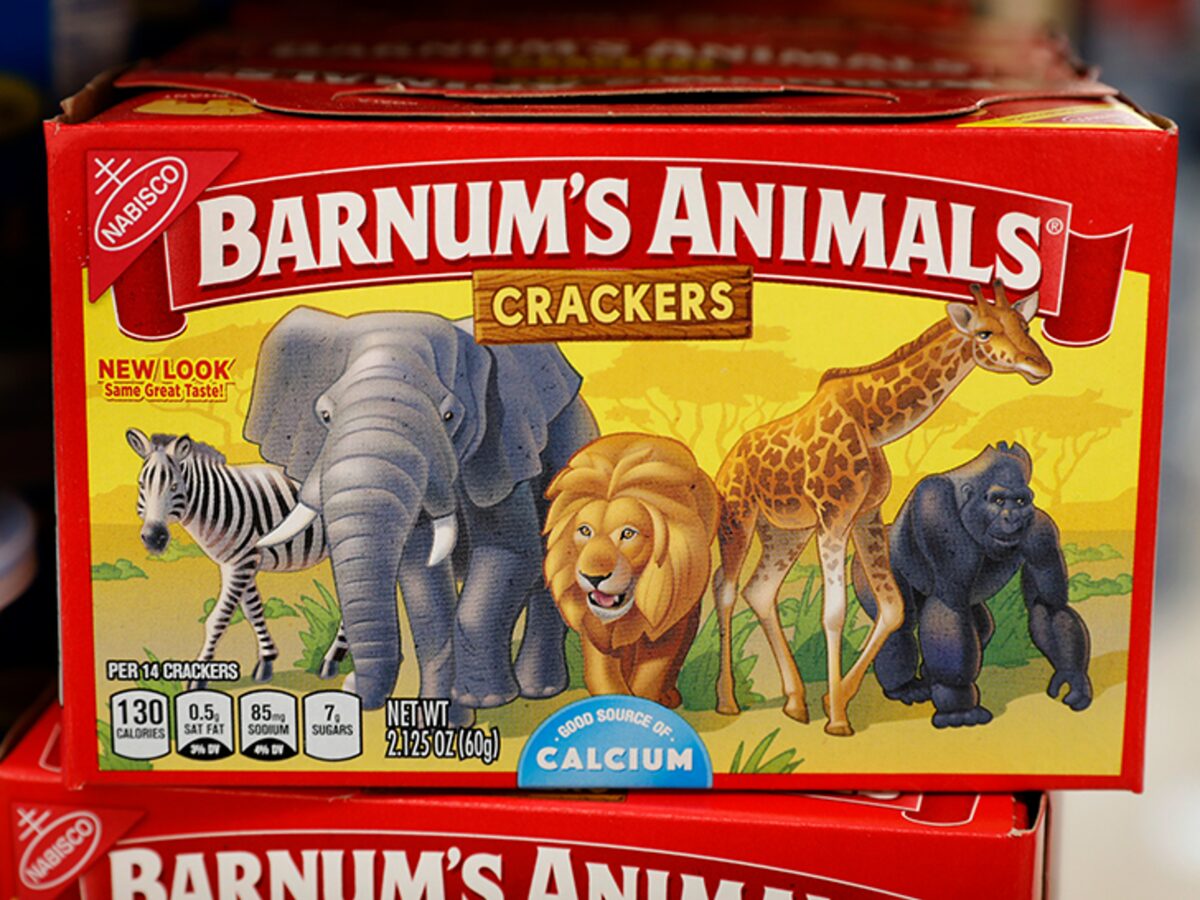 Today the 22 crackers in your cardboard box are randomly selected from a pool of 17 animals:
bear, bison, camel, cougar, elephant, giraffe, gorilla, hippopotamus, hyena, kangaroo, lion, monkey, rhinoceros, seal, sheep, tiger, and zebra.
A song sung by Shirley Temple in 1935, called "Animal Crackers in My Soup", was used by many companies for advertising animal crackers.