The German Shepherd Dog, also known as an Alsatian, is a breed of medium-sized dog that originated in Germany.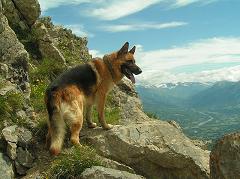 The breed is also called "Deutscher Schäferhund" in German, which means "German Shepherd hound", and is how it got its common name.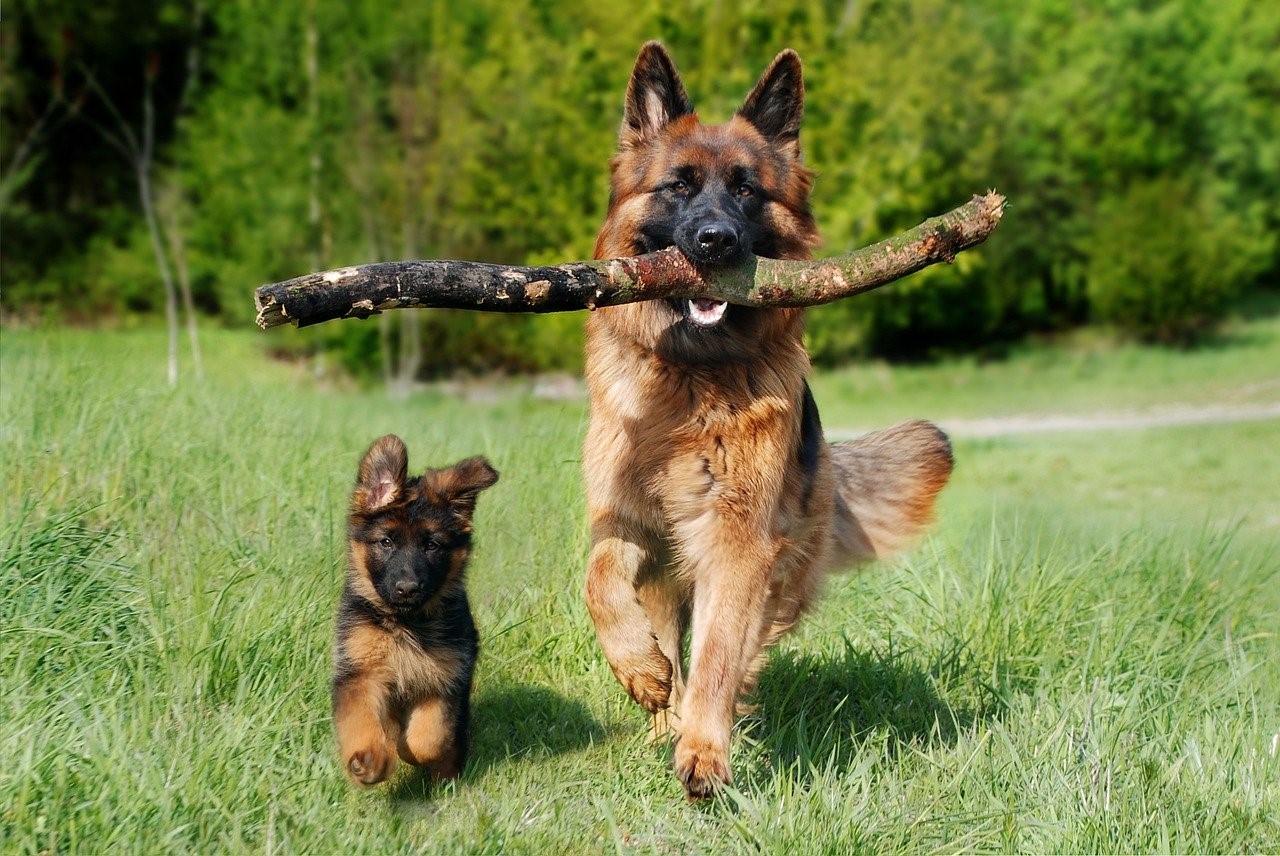 German shepherds were bred from other shepherding breeds late in the 19th century.
They are true working dogs, bred not for show but to do sheep-herding tasks for humans. German Shepherds are a relatively new breed of dog, whose origins date to 1899.
Because the breed was so good at following orders, the German military and police started using them, too.
In the U.S., they grew in popularity after each of the world wars because American soldiers brought them home from Germany.
The breed's loyal and protective nature is a big reason why the German Shepherd is one of the most registered dogs.
Movie dog Rin Tin Tin was one of these, brought back to the U.S. after World War I by army air service corporal Lee Duncan.
Rin Tin Tin starred in over twenty-five, mostly silent, films and two multi-part serials with the Warner Brothers studios, from his first appearance in The Man from Hell's River in 1922 to his death at the ripe old age of sixteen.
As with the Lassie legacy, Rin Tin Tin's descendants carry on his name.