In 711, Moors from Africa captured a small peninsula that juts out from Spain into the Mediterranean. It is an important place because it is there that the Mediterranean meets the Atlantic Ocean.
The Moorish leader, Tariq, built a fortress on the mountainous peninsula, which became known as Jebel Tariq, or "Tariq's Mountain". Jebel Tariq later became Gibraltar.
The "mountain" of the Tariq is the Rock of Gibraltar, a 1,400-foot peak that almost fills the peninsula. The Rock today is a British colony, one of the smallest colonies on earth, its area is just 2.25 square miles! Gibraltar's 30,000 people are not British,, however, for most are descendants of settlers from Italy, Malta, Portugal, and Spain.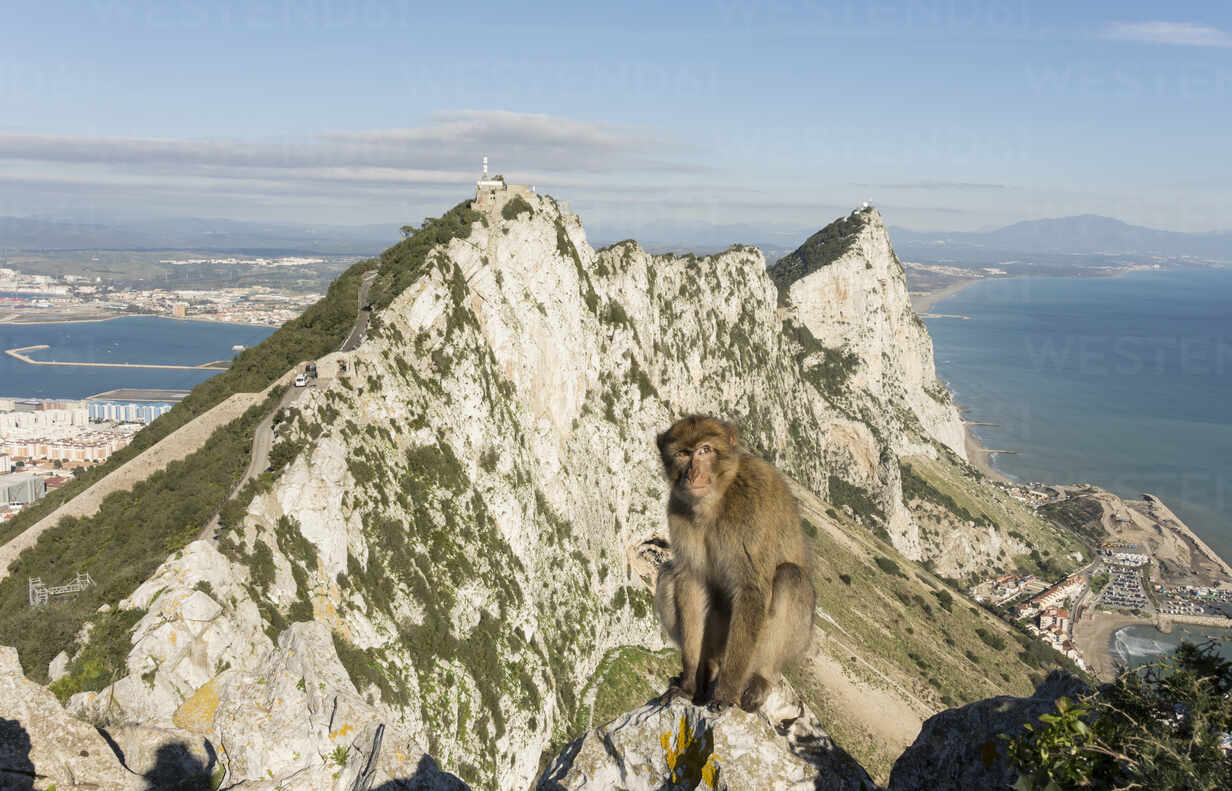 Gibraltar was transferred from Spain to Britain in 1713, but Spain still claims the Rock. In 1967, Gibraltar voted, at a rate of 99-to-1, to remain a British colony rather than become part of Spain.
Today, Gibraltar is the site of a large British naval base. It's also the home of the Barbary apes, the only wild apes in Europe. According to a legend, as long as these apes live in Gibraltar, Britain will retain control of the Rock.