It has been widely accepted that the Giraffe evolved a long neck that enables it to reach vegetation other animals are not able to, giving it an advantage.
A recent theory suggests that the long necks evolved as a secondary sexual characteristic used to attract female Giraffes.
Adult male giraffes bang their long necks together in a form of ritual fighting.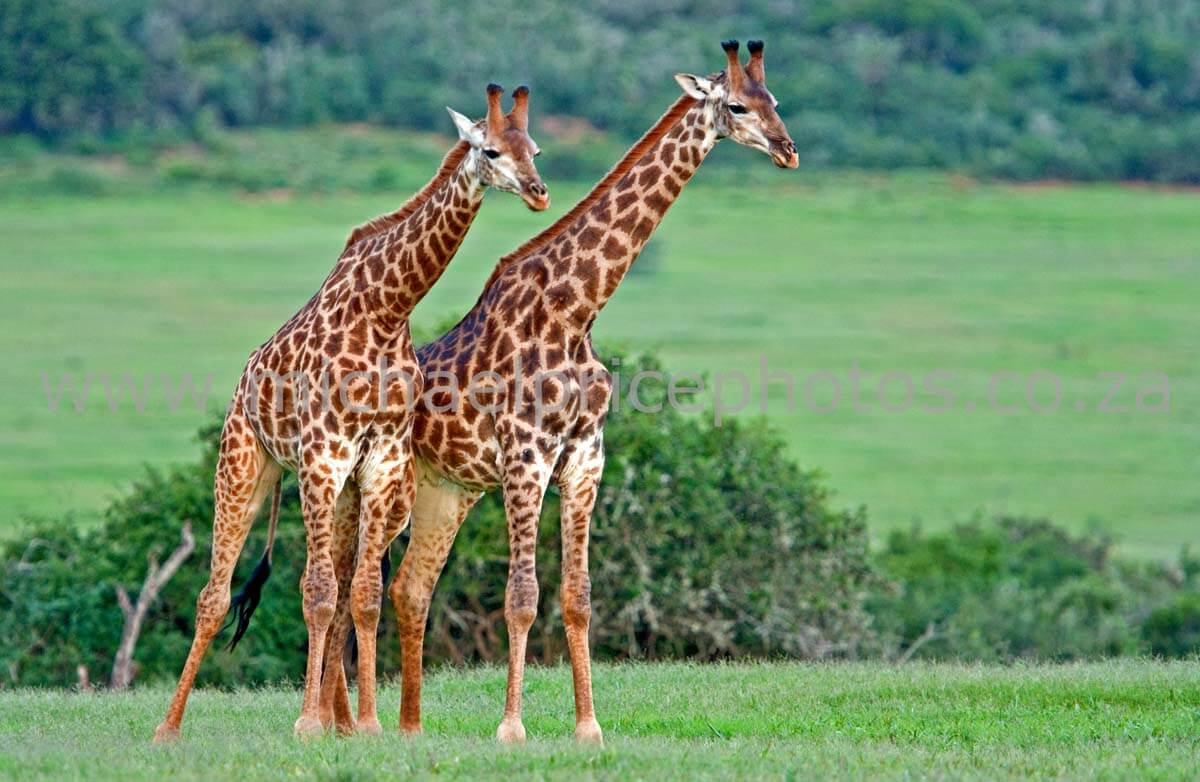 Neither animal is hurt in the process. This activity is known as "necking." Giraffes are the tallest creatures on earth, and a male can attain a height of fifteen feet.
Friendly and shy, these tall, graceful animals have few enemies, because of the power of their long legs and heavy hooves. Only a very foolish lion would attack a giraffe, for a lion could easily be mortally wounded in any kind of combat with a giraffe.
For centuries, people have been attracted to the beauty and gentle nature of the giraffe. Long ago, Arabs presented giraffes as gifts to rulers of nations as far east as India. The Chinese treasured giraffes for their friendliness.
Did you know that the giraffe is an endangered species? Many giraffes have been killed for their their valuable hides, which are used as leather.