As far as we know, the first person to come up with the idea of dogs leading the blind was an unidentified German in the years after World War I, responding to the needs of blind veterans who'd lost their sight during the war.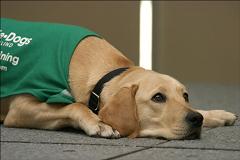 A school to train German shepherds as guide dogs opened in Pottsdam, Germany, but due to lack of funding, it closed its doors not long after.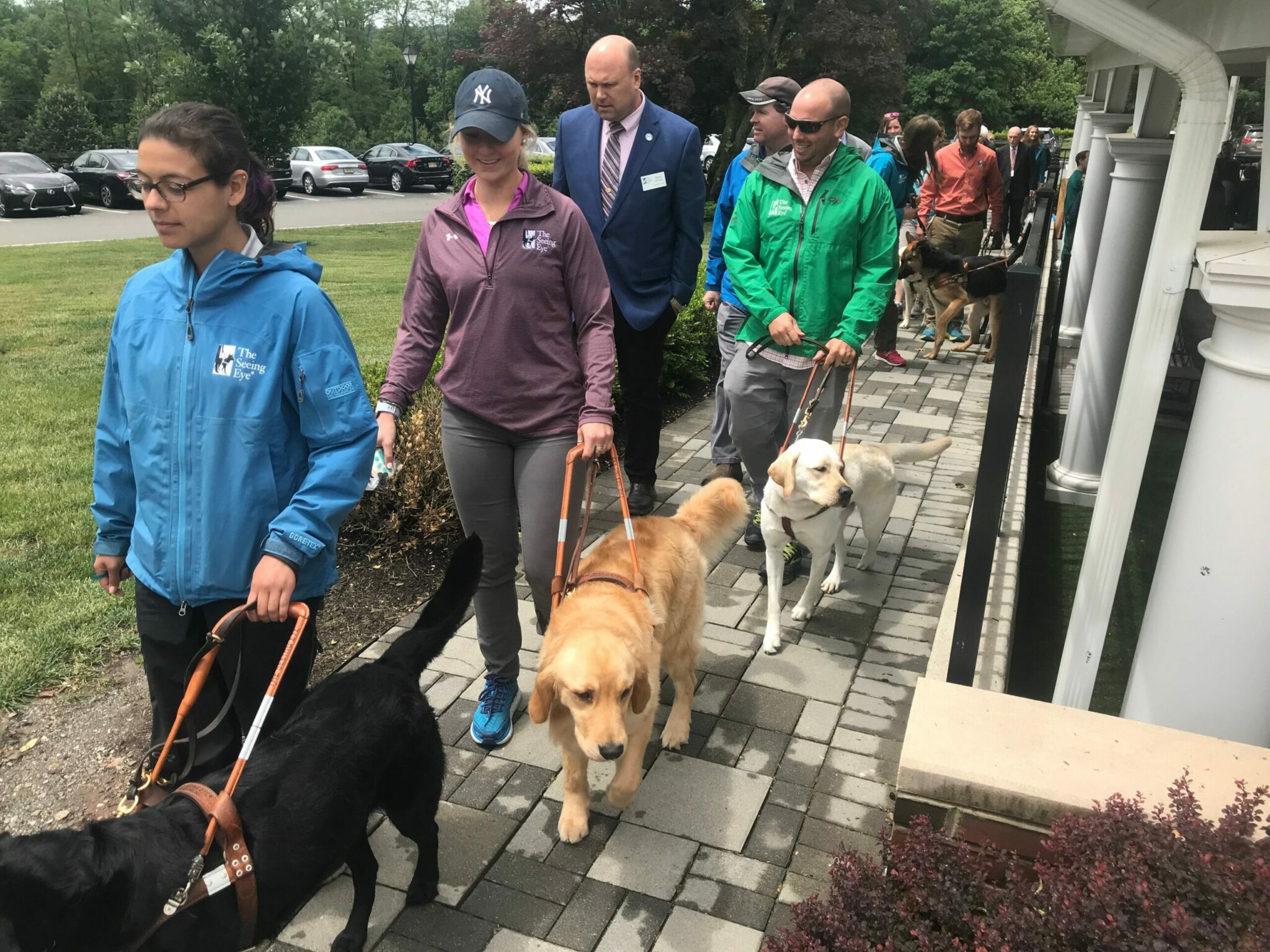 Before it failed, one of its visitors was a wealthy Philadelphian living in Switzerland named Dorothy Harrison Eustis.
Intrigued by the idea, she wrote a lengthy piece on the Pottsdam school for the Saturday Evening Post, in which she mentioned that she was considering the idea of training her own dogs for the blind.
A blind man named Morris Frank heard about Ms. Eustis's article and immediately started a letter asking if she could train a pooch for him.
Tired of depending on others to get around, the Nashville, Tennessee, native wrote that he was eager to see if he could become more self-sufficient by means of a dog companion.
Eustis wrote back that he was to come to Switzerland and train with the dog; in return, Frank would return to America and teach other blind people and their dogs.
After training Morris with his new dog, Eustis gave him $10,000 to start his own guide dog training school in Nashville. He called it the Seeing Eye, from a Bible verse:
"The seeing eye, the hearing ear; The Lord hath made them both" (Proverbs 20:12).
In its first year the school graduated seventeen people and their dogs. The school is now located in New Jersey and still trains dogs and their blind companions.