Sam Wilson was a meat packer who supplied preserved beef to the U.S. Army in the nineteenth century.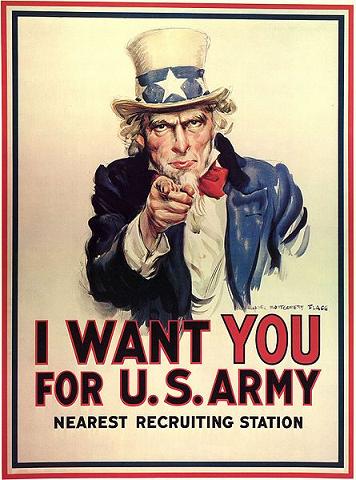 The barrels of meat were stamped "U.S." to indicate they were property of the United States, but the soldiers joked that the initials were actually those of the supplier, "Uncle Sam" Wilson.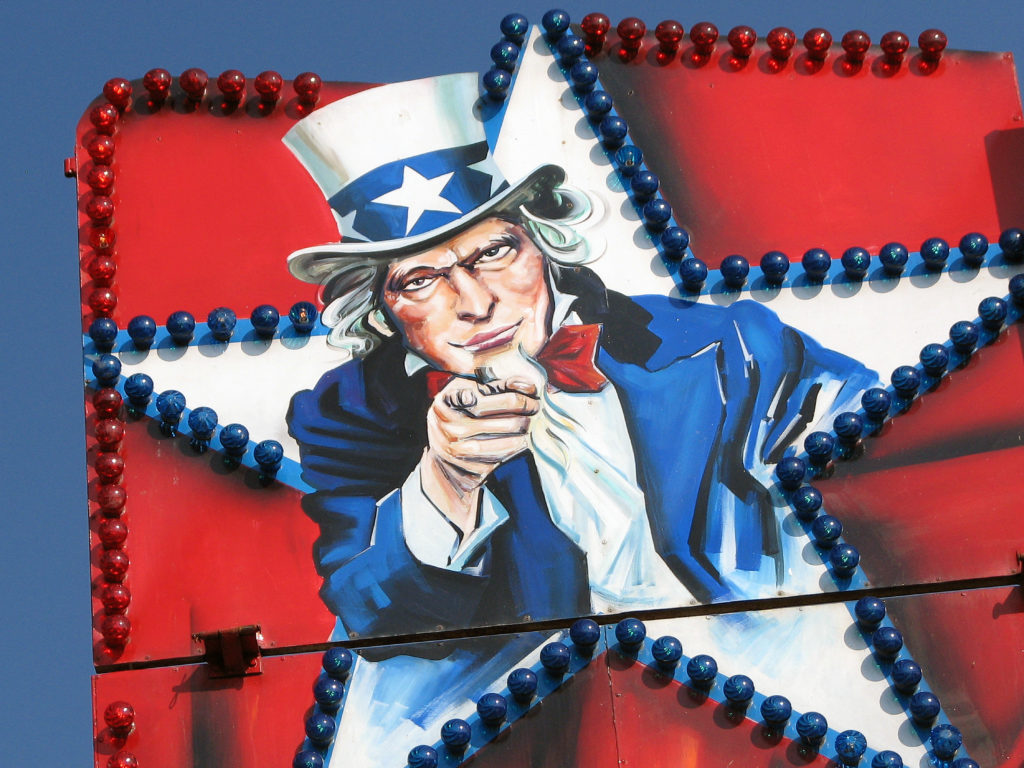 The bearded figure of "Uncle Sam" was drawn and introduced by Thomas Nast, the same cartoonist who created the Republicans' elephant and the Democrats' donkey.
The famous image of the Uncle Sam persona was a World War I recruiting image that was painted by artist James Montgomery Flagg in 1917.
It depicted a stern Sam pointing his finger at the viewer and declaring, "I want you."