No, the Mayflower was not built especially for the famous Pilgrim voyage to America.
Ships made just for carrying passengers weren't in existence at the time.
Records are sketchy, but the ship that most likely carried the Pilgrims was built around 1606 as a merchant ship that carried goods around the main ports of Europe.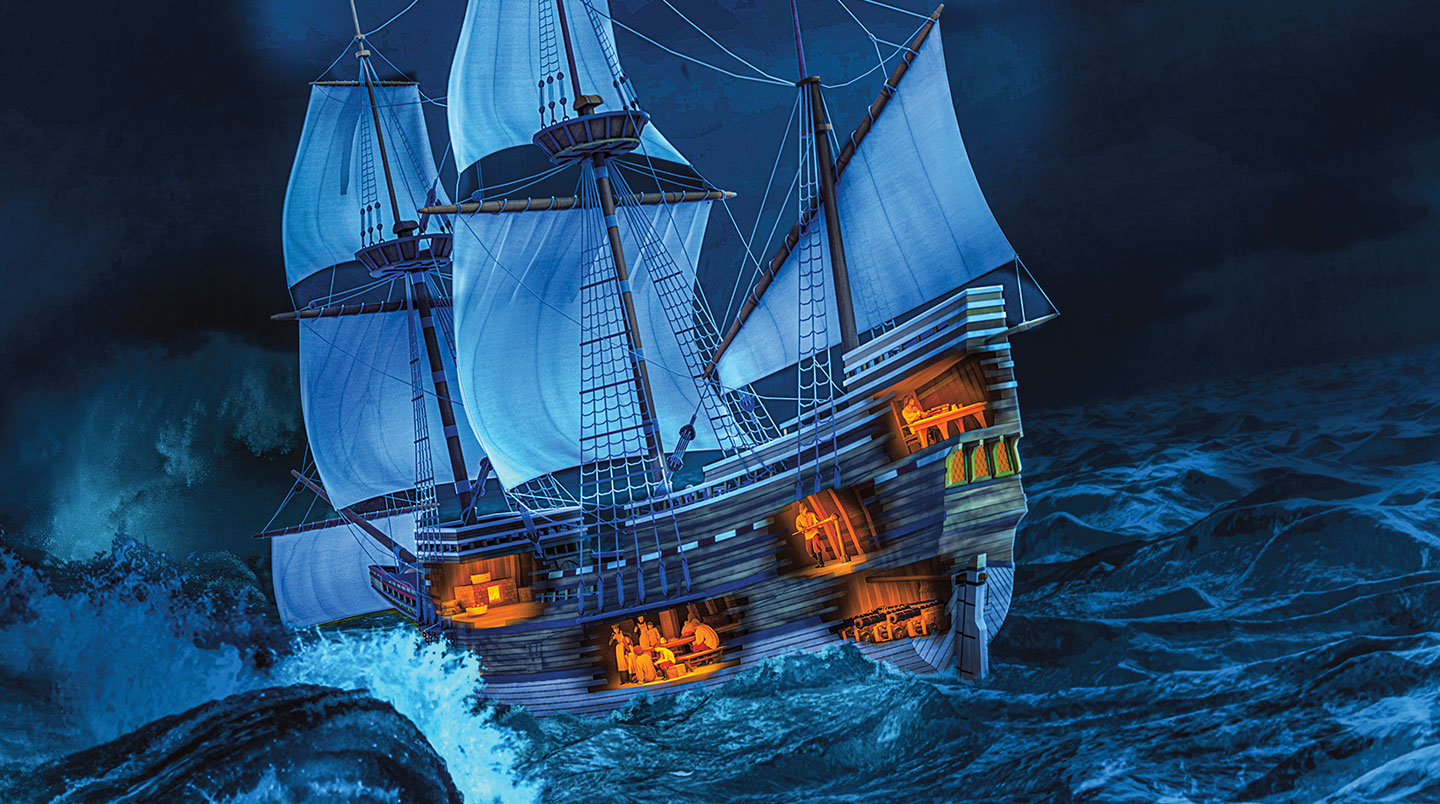 Before and after the famous New World voyage, the Mayflower carried hemp, cloth, hats, Spanish salt, hops, vinegar, tar, pine planks, and herring.
She was known as a "sweet ship," meaning she also carried a lot of wine.
The sticky, sweet smell of spilled port permeated the enclosed areas of the ship's hold.