Dog shows are also known as conformation shows, or breed shows.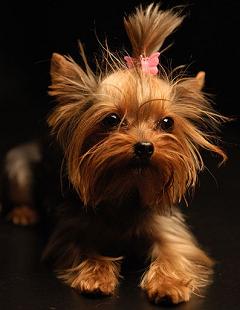 The first modern conformation dog show was held in England in June 1859, and the only breeds scheduled were pointers and setters.
Dog show judges try to pick dogs that epitomize the published standards for each breed, but this can be challenging, as the process is definitely subjective.
At each AKC-sanctioned dog show, the judges choose a winner for each of the seven categories, and sometimes extra categories are included at the discretion of the promoter.
Each of those winners competes against the others on overall appearance and showmanship.
The one that wins among the winners is honored with the title Best in Show.