Iron plus oxygen plus water equals rust. That's it. When all three are present, rust will inevitably occur. But if any member of this unholy triumvirate is missing, there can be no rust.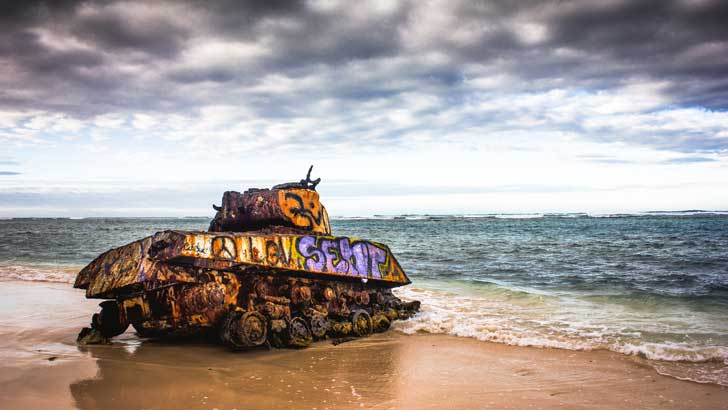 Fortunately for us living creatures, but unfortunately for our garden tools and automobiles, oxygen and water vapor are present everywhere in the atmosphere. And fortunately or unfortunately, the entire center of our planet, a core that measures some four thousand miles in diameter, is almost 90 percent iron. Even the sun and the stars contain iron.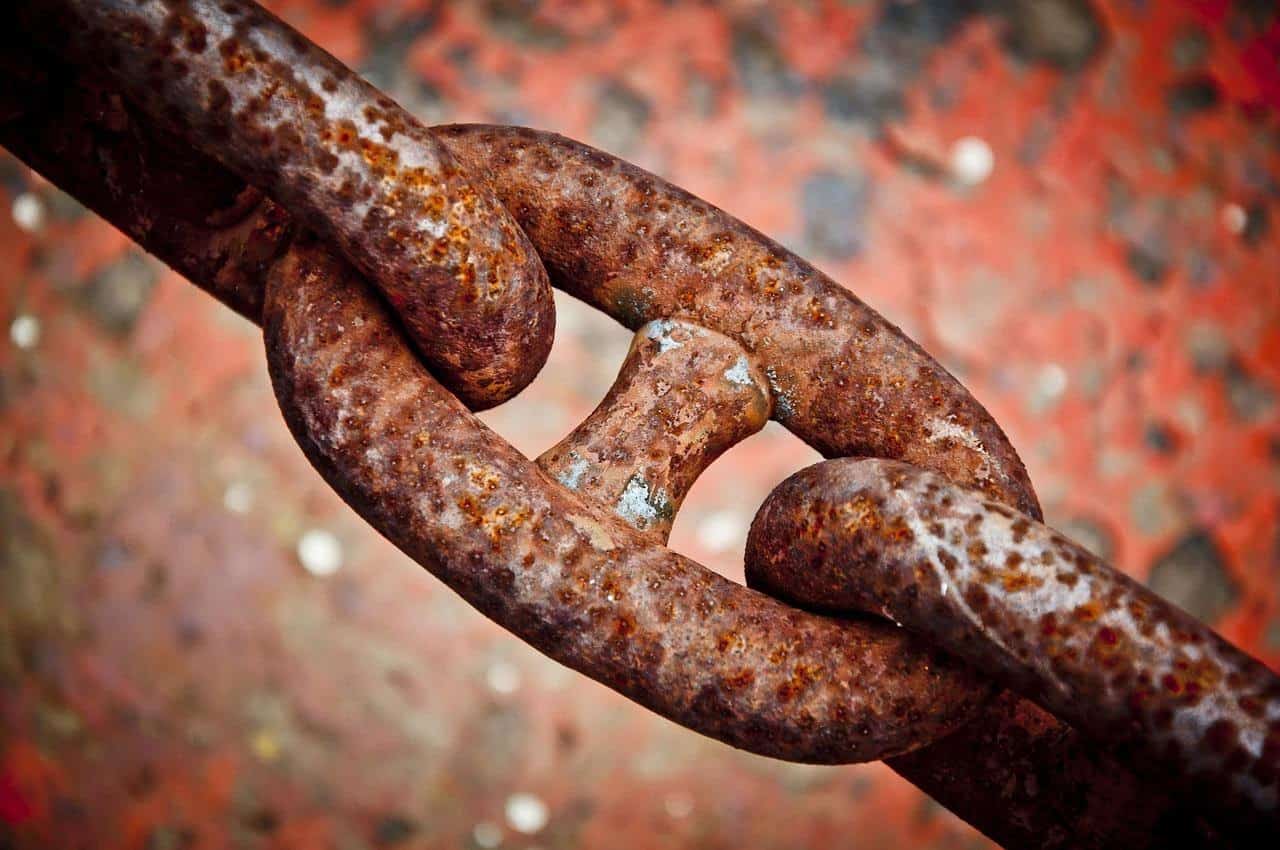 Here on the surface of the Earth, from whence we dig our minerals, iron is the most abundant of the eighty-eight known metallic elements. It is therefore the cheapest of all metals and the most widely used, whether in the form of wrought iron, steel (iron with carbon in it), or any one of dozens of alloys.
You just can't get away from iron, oxygen, and water, so it's no wonder you have a problem. But you're not alone. The rusting of iron has plagued mankind since prehistoric times.
The main villain is oxygen. In a process called oxidation, it reacts with most metals to form oxides, and rust is a form of iron oxide. (In chemical circles, it goes by the name of hydrated ferric oxide.) Under the right conditions, oxygen will also react with aluminum, chromium, copper, lead, magnesium, mercury, nickel, platinum, silver, tin, uranium, and zinc, among many other metals. In fact, among all the metals that you're probably familiar with, only gold is completely immune to its attack. That fact, plus gold's scarcity and unique color, is what makes it so highly prized.
Incidentally, those jewelry-cleaning products that claim to "remove tarnish" from your gold jewelry are a fraud. Gold doesn't tarnish. Plain soap and water will remove any dirt.
Oxidation doesn't corrode, deface, and destroy any other common metal the way it does iron. That's because most other metals have some sort of saving grace that keeps the oxygen from chewing them up. For example, oxygen reacts very readily with aluminum, but it happens that the first thin layer of oxide on the metal's surface is so tough and airtight that it seals off the rest of the metal from further attack. Other metals, such as copper, for example, react so slowly that all they do is darken a bit. The coating of oxide then protects the rest of the metal from severe corrosion.
When oxygen and water attack iron, however, the reddish-brown oxide doesn't stick. As you know from sad experience, it tends to flake off and crumble away, uncovering ever-fresher surfaces of metal for the air and moisture to ravage. Iron oxide's molecular arrangement just happens to make it a weak and crumbly material, and there is nothing we can do about it. There are products on the market, however, that can convert the structure of rust into a tough, adherent coating. Check your hardware store.
The only lines of home defense against rusting, then, involve keeping the iron away from prolonged contact with moisture or oxygen. Never put your tools away wet. And anything that will fit into an airtight plastic bag can rust only as long as the limited amounts of oxygen and water vapor in the bag hold out. Sorry, but that's about all you can do, short of painting.
Even when immersed in water iron won't rust if there is no oxygen present. Boil some water vigorously for several minutes to get most of the dissolved air out of it and then let it stand overnight in a glass jar. Fill a similar jar with fresh tap water. Drop an iron nail into each jar and wait a couple of days. The nail in the boiled water will rust a lot less than the one in the tap water. (Boiling can't remove every bit of oxygen.)