In most places, if you were at an altitude of 12,500 feet, you would probably be close to the top of a lofty mountain. But in South America, you might be on the surface of a lake. That lake is Titicaca, the highest large lake on earth.
Lake Titicaca covers about 3,200 square miles, with a little more than half of its area in Peru and the rest in Bolivia. The lake is 130 miles long and up to 50 miles wide, and its surface is 12,560 feet above sea level, that's almost 2.5 miles!
This high lake, was formed when volcanoes and earthquakes produced a deep trough in the earth, which was later filled by water from melting glaciers. It's sometimes called the "Lake of the Clouds" because of its altitude. The name Titicaca came from the wildcats (titi) that live on the 30 islands (karka) in the lake.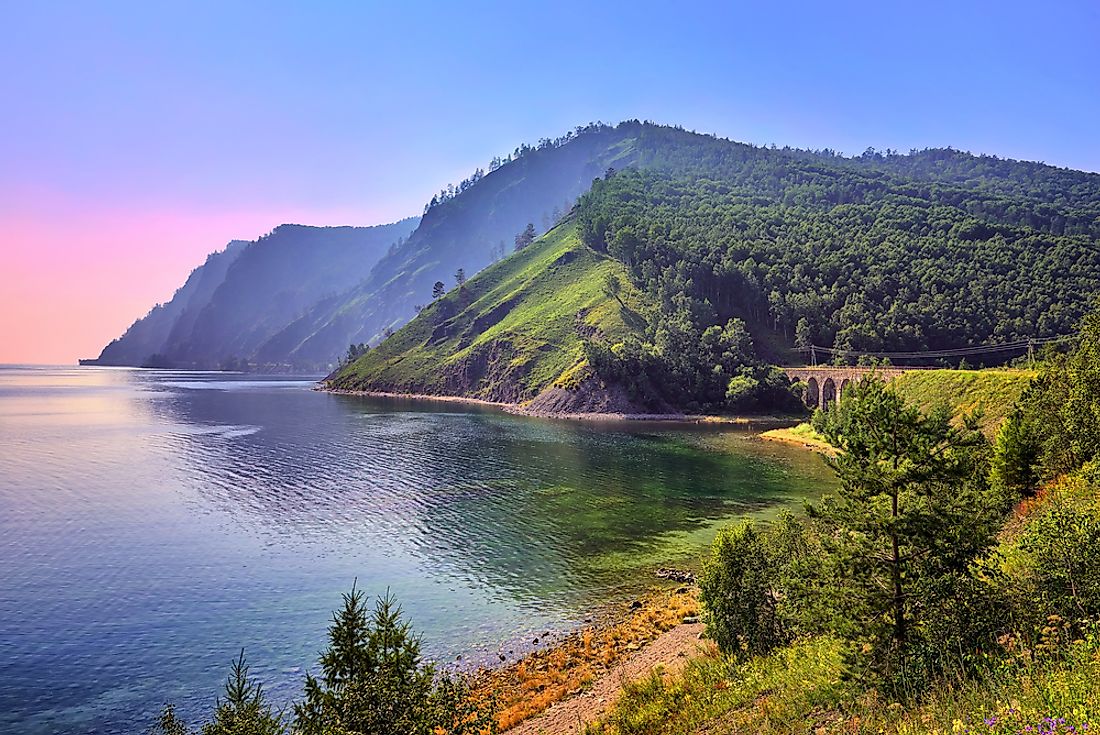 Parts of Lake Titicaca are more than 1,200 feet deep. Divers have discovered a number of strange creatures living in the depths of the lake, including a toad two feet in length!