One person who did become famous is stage and film writer and director Luis Valdez. He was born into a Chicano family of migrant farm workers in 1940.
In 1965, to support the United Farm Workers strike led by Cesar Chavez, Valdez founded a theater company known as Teatro Campesino, which dramatized the plight of farmworkers in plays and films.
He became nationally known for writing and directing the 1978 play Zoot Suit. The play dramatized a real-life 1940s criminal case known as the Sleepy Lagoon incident, in which several Mexican Americans were wrongfully convicted of murder as a result of racial basis.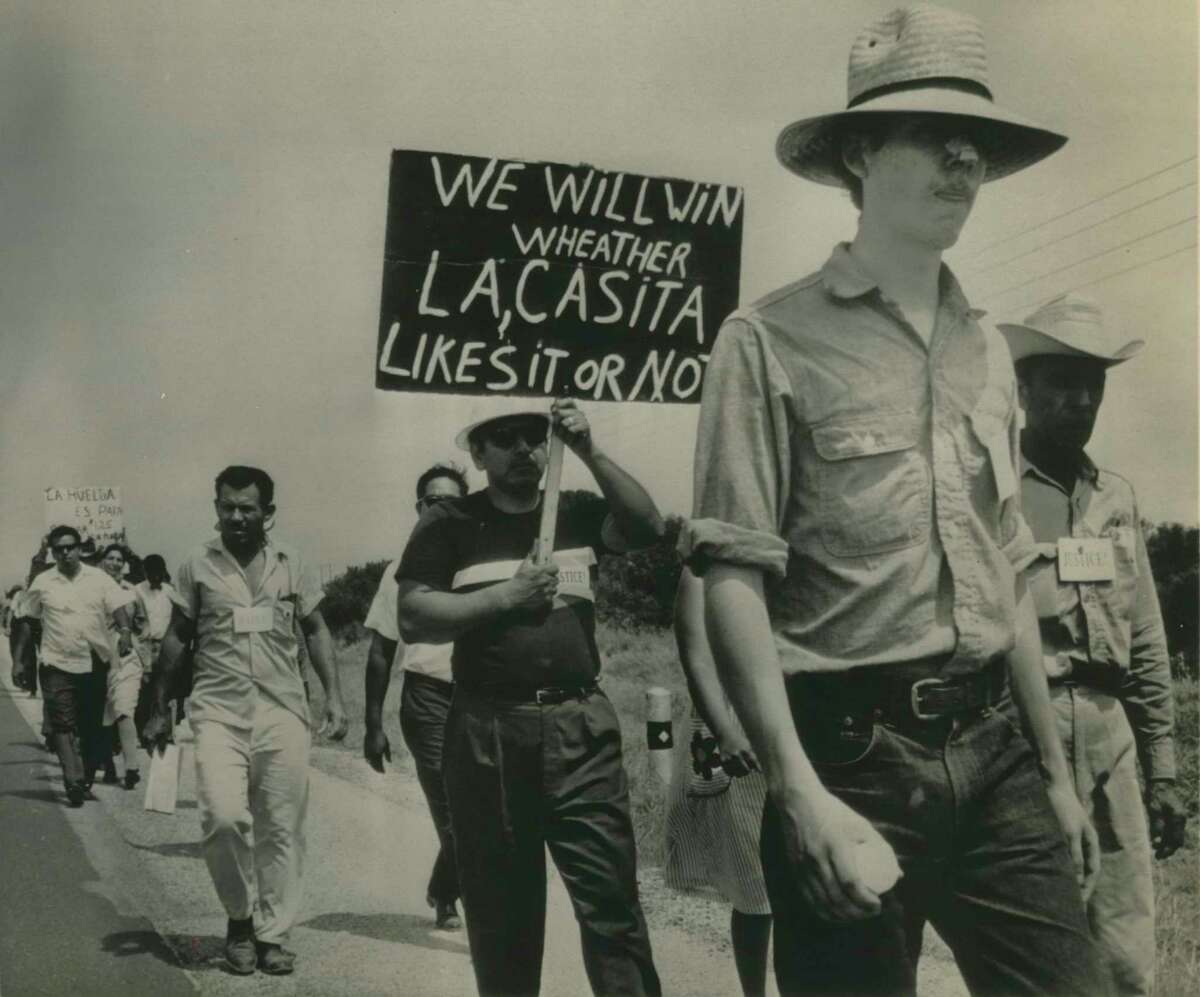 In 1987, Valdez directed the movie La Bamba.
Cesar Chavez (center) worked all his life for migrant farm-worker unions. After he successfully led a strike on behalf of grape harvesters, he continued his efforts for other workers, including lettuce pickers.