Wally Amos (1937- ) started working for The William Morris Agency, a very successful and profitable talent agency, as a mail clerk.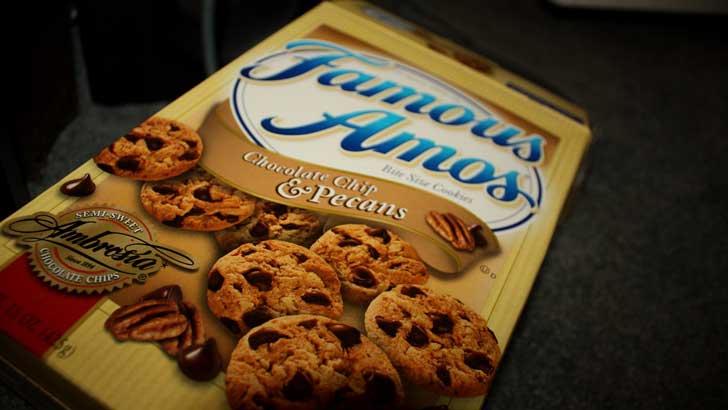 Eventually, he became the first African American talent agent for the agency. Amos discovered many successful acts, including Simon & Garfunkel, a folk-rock singing duo. He also represented such stars as The Temptations, Patti Labelle, and Marvin Gaye.
In 1975, Amos started something entirely different, a chocolate chip cookie empire. By 1980, Famous Amos Chocolate Chip Cookies were truly famous. The company sold more than 5 million dollars' worth of cookies each year.
In 1980 he also donated one of his trademark panama hats to The National Museum of American History.