In the Australian song "Waltzing Matilda," a billabong is a pool of stagnant water.
A swagman was someone who carried around everything he owned in a knapsack.
Waltzing meant hiking, and Matilda wasn't a woman but rather an Australian word for a knapsack.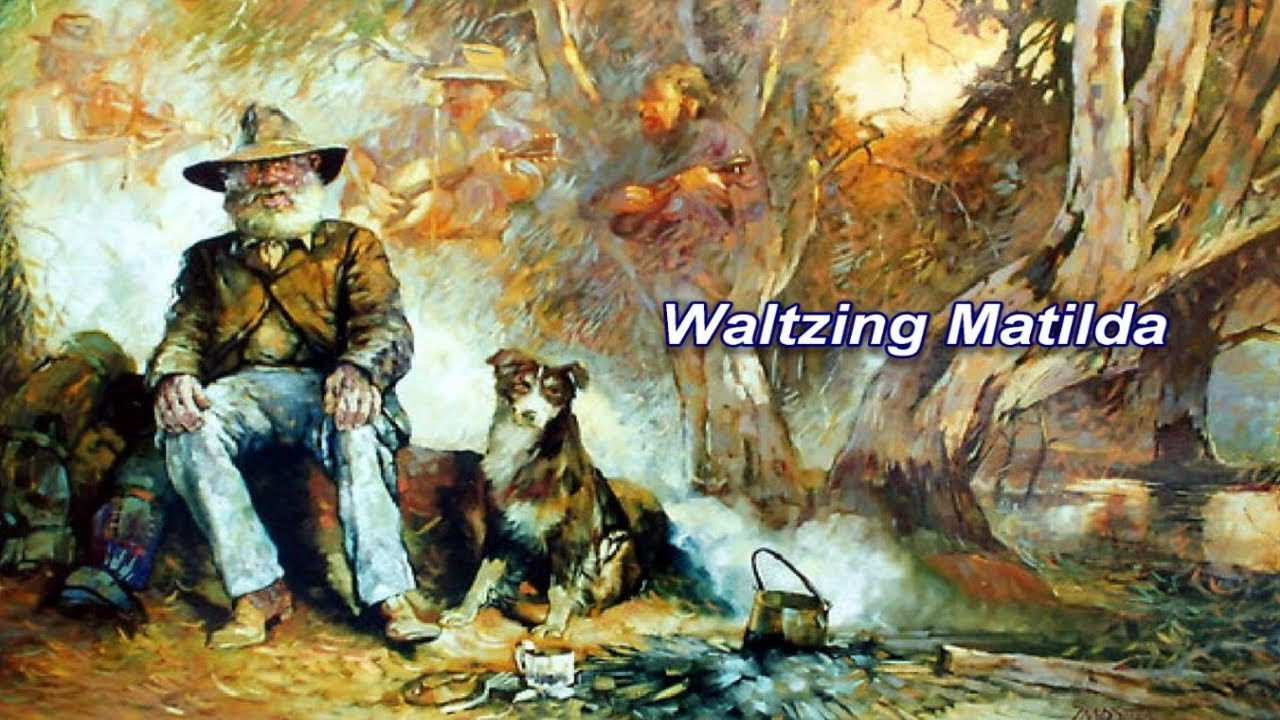 So Waltzing Matilda means: walking with my knapsack.
The original lyrics were written by poet and nationalist Banjo Paterson in 1887, and was first published as sheet music in 1903.
"Waltzing Matilda" is also known as "the unofficial national anthem of Australia".