The nation of Singapore consists of one large island and a few smaller islets at the end of the Malay Peninsula.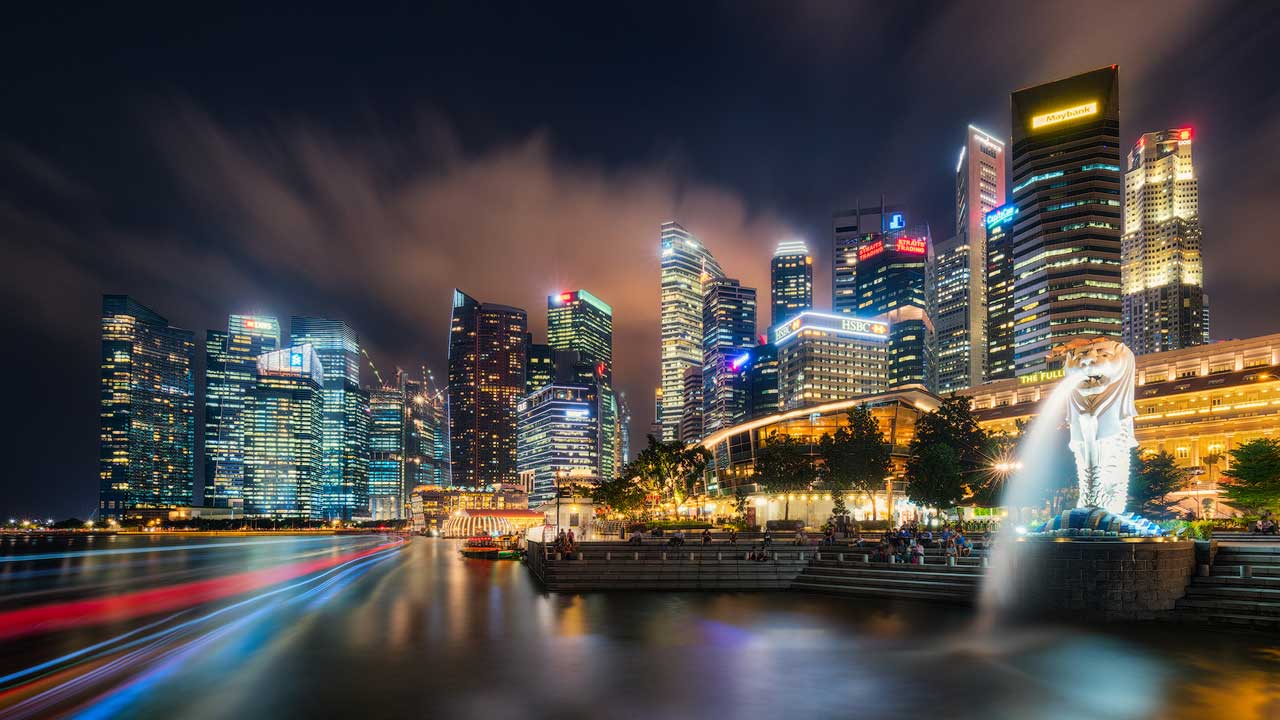 The large island is connected to the mainland of Malaysia by a causeway almost a mile long. The name of the nation, its largest city, and the island it lies on, Singapore, comes from an expression that means "city of the lions" in the Malay language.
But there are no lions in Singapore, or anywhere nearby. The nearest lions living in the wilds today are in India, more than 2,500 miles away.
Then how did Singapore come to be known as the "city of the lions"? No one knows for sure.