The story of Frankenstein came from a ghost story party in 1816.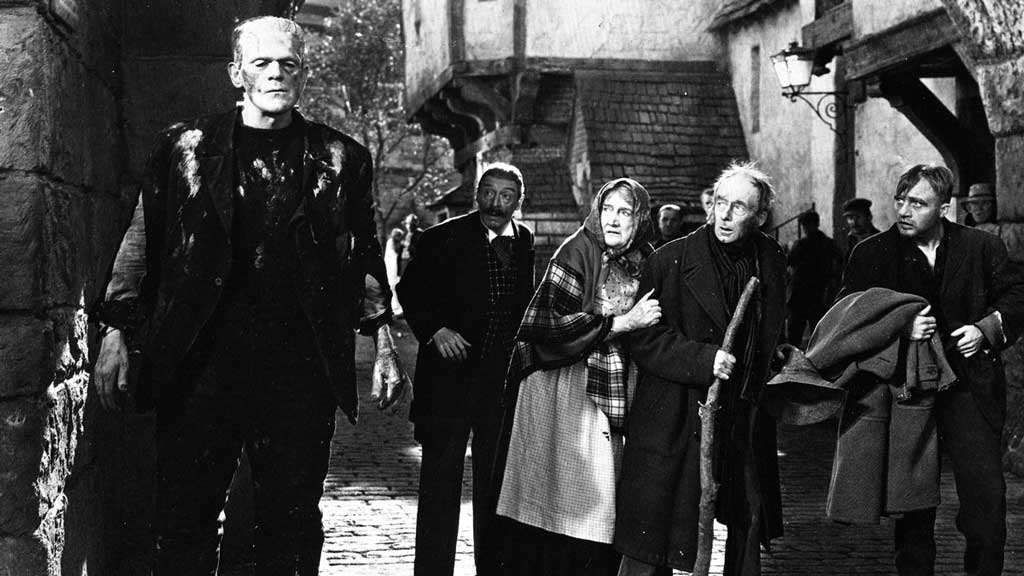 Nineteen-year-old Mary Shelley, her husband, Percy Bysshe Shelley, her pregnant stepsister, Claire Clarement, Lord Byron (father of Claire's unborn child), and Byron's physician, John Polidori, were all staying together on holiday in Geneva, Switzerland.
To fill the long, rainy nights during this stay, Lord Byron challenged them each to come up with a homespun ghost story.
One evening while Lord Byron and Percy Shelley were arguing over whether human life could be artificially created, Mary Shelley was struck with an idea and stayed up to write her tale of Frankenstein.
It was a hit the next night at story time, so much so that her fellow storytellers insisted she write a novel length version for publication.