In 1907 the gifted humorist, Gelett Burgess, added to his list of whimsical writings with the small book, Are You a Bromide?
The book was such a success that the dictionaries were obliged, not only to add in their pages a new definition of "bromide," but also, as a by-product, to add a new word to their lists.
The word was blurb. The story of its creation was told by Burgess' publisher, B. W. Huebsch, in the summer, 1937, issue of the publication, Colophon. Mr. Huebsch wrote, in part: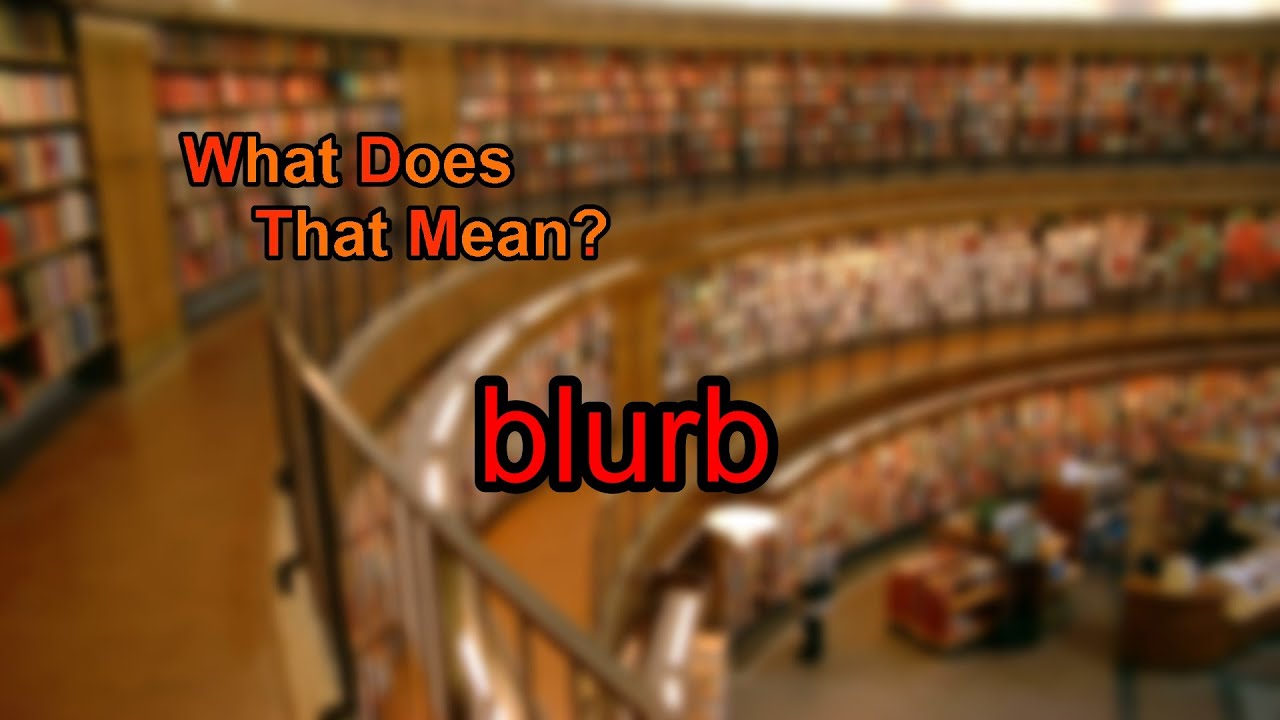 It is the custom of publishers to present copies of a conspicuous current book to booksellers attending the annual dinner of their trade association, and as this little book was in its heyday when the meeting took place I gave it to 500 guests. These copies were differentiated from the regular edition by the addition of a comic bookplate drawn by the author and by a special jacket which he devised. It was the common practise to print the picture of a damsel, languishing, heroic, or coquettish, anyhow, a damsel, on the jacket of every novel, so Burgess lifted from a Lydia Pinkham or tooth-powder advertisement the portrait of a sickly sweet young woman, painted in some gleaming teeth, and otherwise enhanced her pulchritude, and placed her in the center of the jacket.
His accompanying text was some nonsense about "Miss Belinda Blurb," and thus the term supplied a real need and became a fixture in our language.