Originally the word tinsel was a much dressier word, the Old French estincelle , modern etincelle, and its meaning was also smarter.
It denoted "brilliance; sparkle," and the name was applied to a cloth of silk or rich wool in which strands of gold or silver were woven.
Such cloth made up into robes or gowns sparkled in the sunshine and attracted the notice of all eyes. And of course, those who could not afford such richness found ways to imitate it.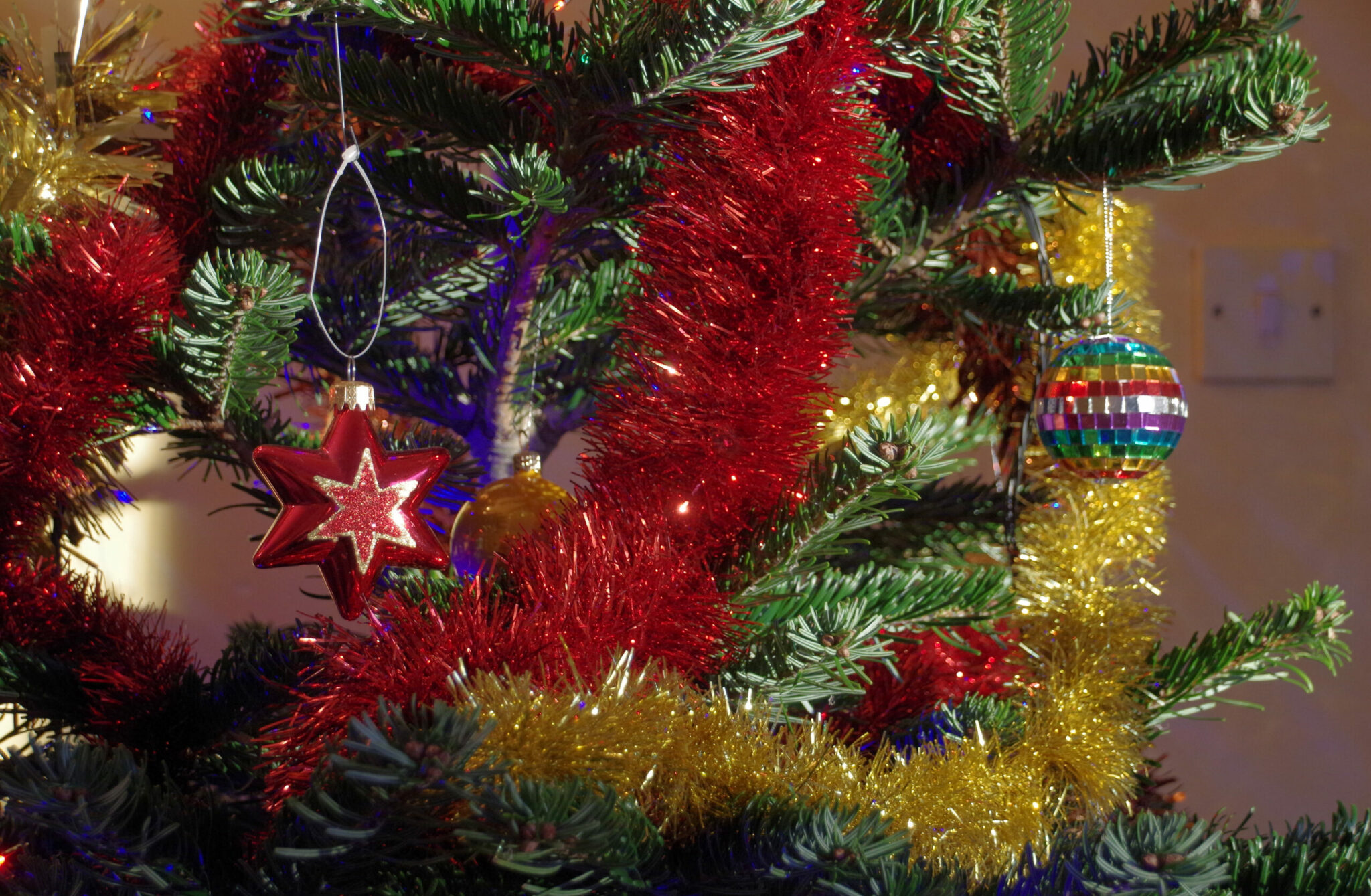 In English speech, the Old French spelling became cropped to tinsel. Along with the loss in the elegance of the word, its meaning also lost refinement.
Copper threads look not unlike gold; brass and tin spangles sewn upon cloth in plentiful profusion glitter even more brilliantly than gold and silver, and if these threads and spangles be attached to a gown of cheap net, the cost becomes trifling.
Silk may be worn beneath.
In such fashion, tinsel lost its elegance and came to denote cheap but brilliant finery, decorations, or other material showy in appearance but of little value.