At the end of the nineteenth century, most candies were too large and dangerous for a child's mouth.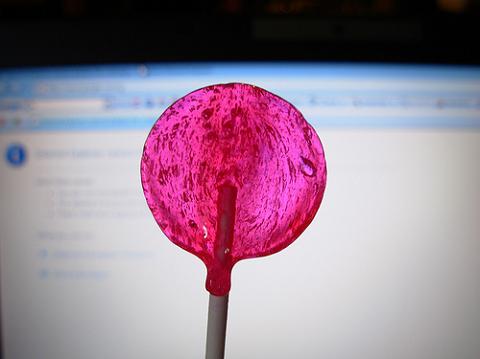 They were sold unwrapped, and they inevitably caused a sticky mess on clothes, faces, and fingers.
That was enough to make many parents keep their children from buying them.
In a stroke of marketing genius, George Smith of Connecticut solved the problem by putting the candy on a stick.
He named his invention after a famous racehorse of the time, Lolly Pop.
The first candy that closely resemble what we call lollipops today date back to the Middle Ages, when the nobility would often eat boiled sugar mounted on sticks or handles.
Lollipops are available in several yummy colors and flavors, but the best ones are fruit flavored.