When Al Capone's armor plated Cadillac with its bulletproof glass and tail gunner's movable back window cruised along the streets of Chicago, people spilled into the streets hoping to catch a glimpse of Scarface.
Inside, the king of the underworld reclined on silk cushions and puffed on a fat cigar, while his bodyguard, armed with a Thompson submachine gun, kept watch from the front seat.
Between the late 1920s and the early 1930s, Capone reigned supreme, his rackets extending far beyond the city limits Booze was the biggest stake, these being the years of Prohibition, but in addition to breweries and bars, his organizations owned or controlled warehouses, trucking companies, restaurants, nightclubs, dance halls, brothels, racetracks, and casinos.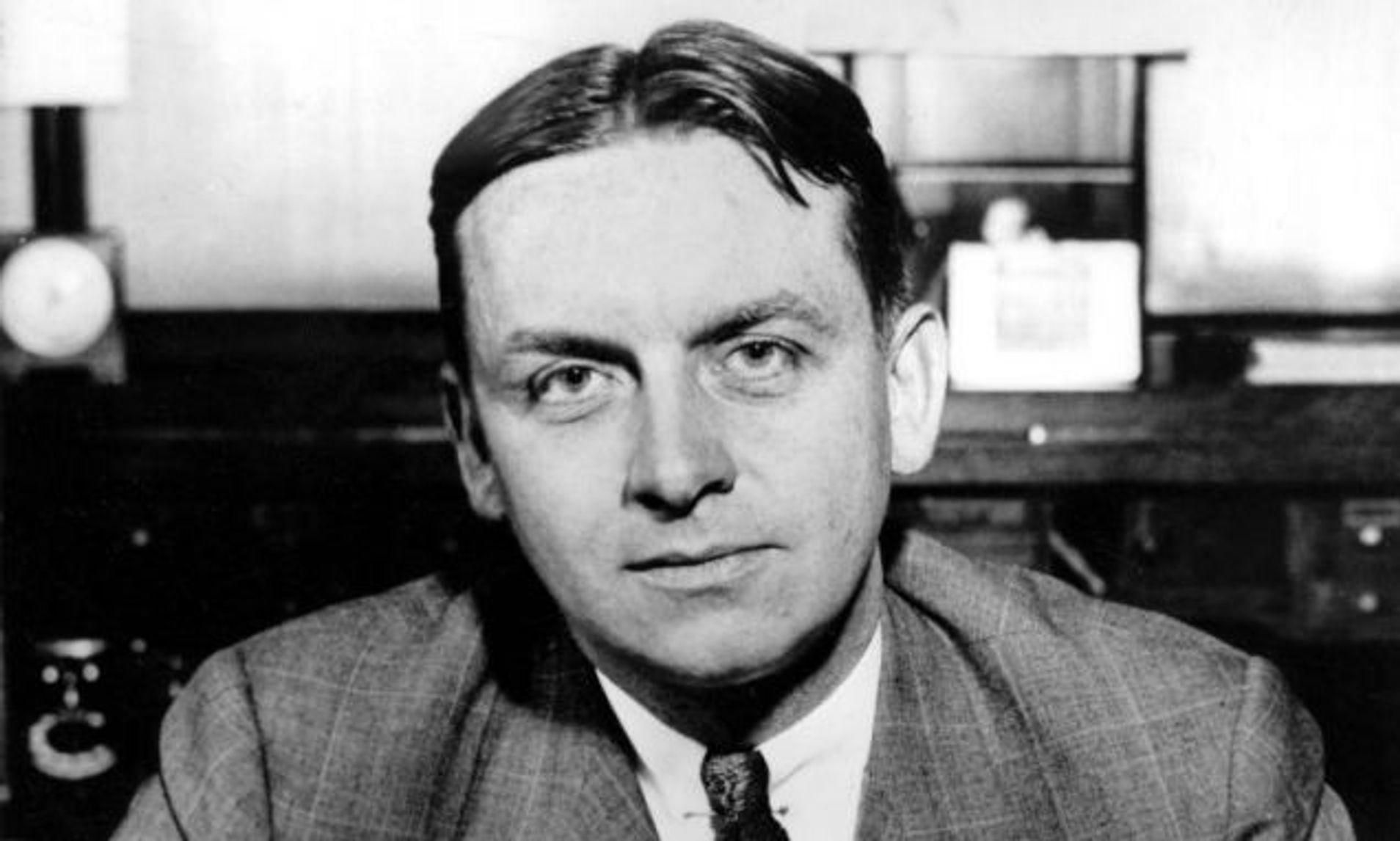 Soon, he was infiltrating unions, film production, and scores of other industries. The Internal Revenue Service estimated his fortune to be $20 million, although he didn't tell them that. Well over half of Chicago's police force was on Capone's payroll, and at his immediate disposal was an army of 700 storm troopers. His influence was considerable in the political arena, and Jake Lingle of the Chicago Tribune was undoubtedly not the only journalist amply paid for a sympathetic portrait of Capone.
The young gangster was essentially Mayor, Governor, and machine boss by his early 1930s. Stories of his munificence were widespread, how he set up the first soup kitchens in Chicago in the Depression, sent $1,200 to a Philadelphia orphanage, paid hospital bills of complete strangers, gave new friends diamond belts and gold cigarette cases studded with rubies. He threw wildly extravagant parties at his estate in Florida, and a three-day bash in Chicago in honor of the Dempsey-Tunney fight had a liquor bill alone of $50,000.
In the early years of his dominance, the public seemed willing to overlook the seamier side of Al Capone, forgetting to question just whose money he was being so generous with. Capone claimed he only wanted to carry on his rackets in peace, "All I ever did was to sell beer and whiskey to our best people. All I ever did was to supply a demand that was pretty popular. Why, the very guys that make my trade good are the ones that yell loudest about me. Some of the leading judges use the stuff."
Since the law forced the trade underground, it turned in on itself, breeding violence and corruption. Thus the "hero" Capone killed 20 to 60 people and was responsible by delegation for an estimated 400 deaths. Gradually, the philanthropist became the public enemy and forces gathered to put the gangster away. But such were his power, wealth, and control, all at a comfortable distance from the sordid scenes of crime, that no one could pin anything on him. And if they could, they did not dare.
The first time Capone went to jail, it served his own purposes. Having just left a convention of gang leaders in Atlantic City, New Jersey, Capone and his sidekick "Slippery Frank" Rio stopped in Philadelphia.
As they came out of a movie, two policemen picked them up for possession of concealed deadly weapons. Capone had been picked up only a few times before, in Illinois for possession of a weapon, in New. York on suspicion of murder and later for disorderly conduct. Each time he was quickly discharged. Here in Philadelphia in 1929, Al expected the usual three-month sentence and pleaded guilty. But Judge John E. Walsh of the criminal division of the municipal court slapped a year's sentence on him, and a stunned Capone went off to the Holmesbury Penitentiary. Why didn't he set his elaborate legal machinery into action? The rumor was Capone wanted to escape Sicilian vengeance for three recent murders, and decided to stay out of the open for a while.
In prison, he never slept better. And the docile gangster was the model prisoner, ingenuous, responsible, and diligent. He was soon moved to more comfortable lodgings in the Eastern State Penitentiary, where he enjoyed his own cell replete with carpet, armchairs, and a $500 radio. In reward for his conduct, his sentence was commuted to ten months, at the end of which the prison went to great lengths to arrange a surreptitious departure to elude the press.
Things had not gone well for the Capone kingdom during the months he was in jail: pressure for repeal was building, business was dropping, and 26-year-old Prohibition agent Eliot Ness's special squad had smashed into six of Al's breweries with their ten-ton truck.
Dubbed the Untouchables, Ness's ten-man group destroyed $25,000 in equipment and held a parade of 45 confiscated beer trucks, which threw Capone into a fury. Despite threats and attempts on Ness's life, the Untouchables continued to close liquor plants and destroy equipment. In 1931 they shut down a huge alcohol plant disguised as a paint store, which produced 20,000 gallons a day, issued directly to nearby railroad cars. Capone claimed that he wanted to retire, but he was in too deep. Anyway, his actions belied that desire, for this was when he turned his racketeering to industries, unions, and politics.
Meanwhile, the forces of law and order in Miami and Chicago were not the least bit pleased to have Capone on the streets again. Nor was President Hoover, who instructed Elmer J. Irey of the Treasury Department Enforcement Branch to open an investigation and get Capone behind bars. The recent arrest and conviction of "Bottles" Capone, Al's brother, paved the way for the attack.
Eddie Waters of the Chicago Internal Revenue office was noted for putting the squeeze on gangsters to pay their taxes. He had dug up all kinds of bogus bank accounts in which Bottles was concealing funds, and eventually got him convicted on an attempt to cheat and defraud the American government. Much encouraged by this, Irey turned to Arthur P. Madden, agent in charge of the Chicago Intelligence Unit, who assigned two agents to the job: Frank Wilson (later head of the U.S. Secret Service) and an Irishman known by the pseudonym of Patrick O'Rourke. For months Wilson plowed through masses of account books confiscated from brothels, distilleries, and casinos, trying to disentangle the maze of false names and insiders' lingo. O'Rourke, meanwhile, assumed the identity of Michael Lepito, a gunman from Philadelphia and Brooklyn, and took the hair-raising step of joining the Capone mob. The Secret Six, an underground group specially appointed by the Chicago Association of Commerce and including a few prominent millionaires, supplied O'Rourke with $75,000.
In the summer of 1930 Capone and his lawyer visited Frank Wilson more than once in an effort to show the gangster's readiness to comply with the law. After lengthy discussion and tear-jerking pleas that Capone had a family to support and a mortgage to pay, the lawyer admitted that his client received one sixth of the profits from a firm that did not keep records, and that prior to 1926 he made no more than $750 a week.
"His taxable income for the years 1926 and 1927," continued the lawyer, "might fairly be fixed at not to exceed $26,000 and $40,000 respectively. For the years 1928 and 1929 it did not exceed $100,000." For someone who sported an 11 1/2-carat diamond ring this seemed unlikely. Wilson's investigations, furthermore, had revealed that Capone was paying $3,000 annually to the phone company, $6,000 to hotels, and he spent over $100,000 each year on horses and clothes.
At last, Wilson came across the clinching evidence in an account book of the Hawthorne betting shop, which showed to whom the winnings were paid. An ex-cashier, Leslie Shumway, estimated a profit of $587,721 over a period of 22 months. If Al was getting only one sixth, he was still getting a lot more than $750 a week. In March 1931 Shumway was brought before a secret grand jury and Capone, who was not present, was charged with tax evasion in 1924. Capone, who undoubtedly got wind of the situation, left Chicago, went to Los Angeles (where he was ordered out by the Governor), then headed for Florida. Legal processes continued and in June, no longer able to ignore them, Capone returned to Chicago. The grand jury indicted him and 68 others on 5,000 violations of the Prohibition laws. Capone was also charged with failure to pay $215,000 in income taxes between 1924 and 1929 on an income of over $1 million.
O'Rourke quickly learned that Capone had hired five gunmen to murder Wilson, Irey, and Madden. But Capone abruptly abandoned the idea and tried a gentler approach. A New York "businessman" offered Irey $1.5 million to let Capone off, but Irey turned it down.
Throughout the first weeks of June, Capone's attorneys negotiated with the federal authorities. The rumor was that a secret, unofficial agreement was made whereby Capone would plead guilty to a lesser charge and, in return, get a mere 2 1/2 years for crimes that could put him away for some 25,000 years. The authorities preferred this short-term victory to the risk of defeat with terrified witnesses and jurors fearing for their lives should Capone be convicted.
On June 16 Capone kept his end of the deal, but when the court reconvened on July 30, Judge James H. Wilkerson took a shockingly different stance. "The defendant must understand that he cannot have an agreement in this court. A plea of guilty is a full admission of guilt. If the defendant expects leniency from this court he must take the witness stand and testify on what grounds he expects leniency."
Capone's attorney, Michael Aherne, countered that he and Capone "never considered that this would be an unqualified plea. I am frank to say that we would not have entered those pleas unless we thought the court would accept them as made." With this the defense tried to withdraw the pleas, but it was too late. Although the court lacked sufficient proof to act on the Prohibition charges, a trial was set in October to rule on the income tax charge.
Tension and high drama surrounded the 12-day trial. Capone was continually badgered by the press. Scores of witnesses attested to the sums he spent. The defense contended that the prosecution could prove nothing except that Capone was a spendthrift. But the prosecution recalled Capone's lawyer's admission the previous summer that some income did exist, and evidence started piling up against him. In October 18, the jury, after a ten-hour session, found Capone guilty of tax evasion in 1925, 1926, and 1927 and of failure to file a return in 1928 and 1929. The judge sentenced Capone to 11 years in the federal penitentiary in Atlanta, fined him $50,000, and assessed another $20,000 in costs.
Eliot Ness oversaw Capone's momentous departure from Chicago. Five cars loaded with heavily armed Prohibition agents and policemen ushered him from the jail to the train station. Huge crowds gathered for a final glimpse of the notorious gangster. The press was everywhere and Capone, alternately enjoying the publicity and enraged by it, remarked, "Jeez, you'd think Mussolini was passin' through."
And then he was gone, leaving a legend, and one of the most corrupt empires the nation has ever known.