We must thank Oliver Goldsmith for developing the word cantankerous from an older source.
In She Stoops to Conquer, he proclaims, "There's not a more bitter cantanckerous road in all christendom," meaning that the road would try one's soul, is perverse, contrary, ill natured.
Apparently Goldsmith dug up a word of similar meaning, long since obsolete or surviving only in country speech, contecker, a person who "contecks," quarrels, disputes, is contentious.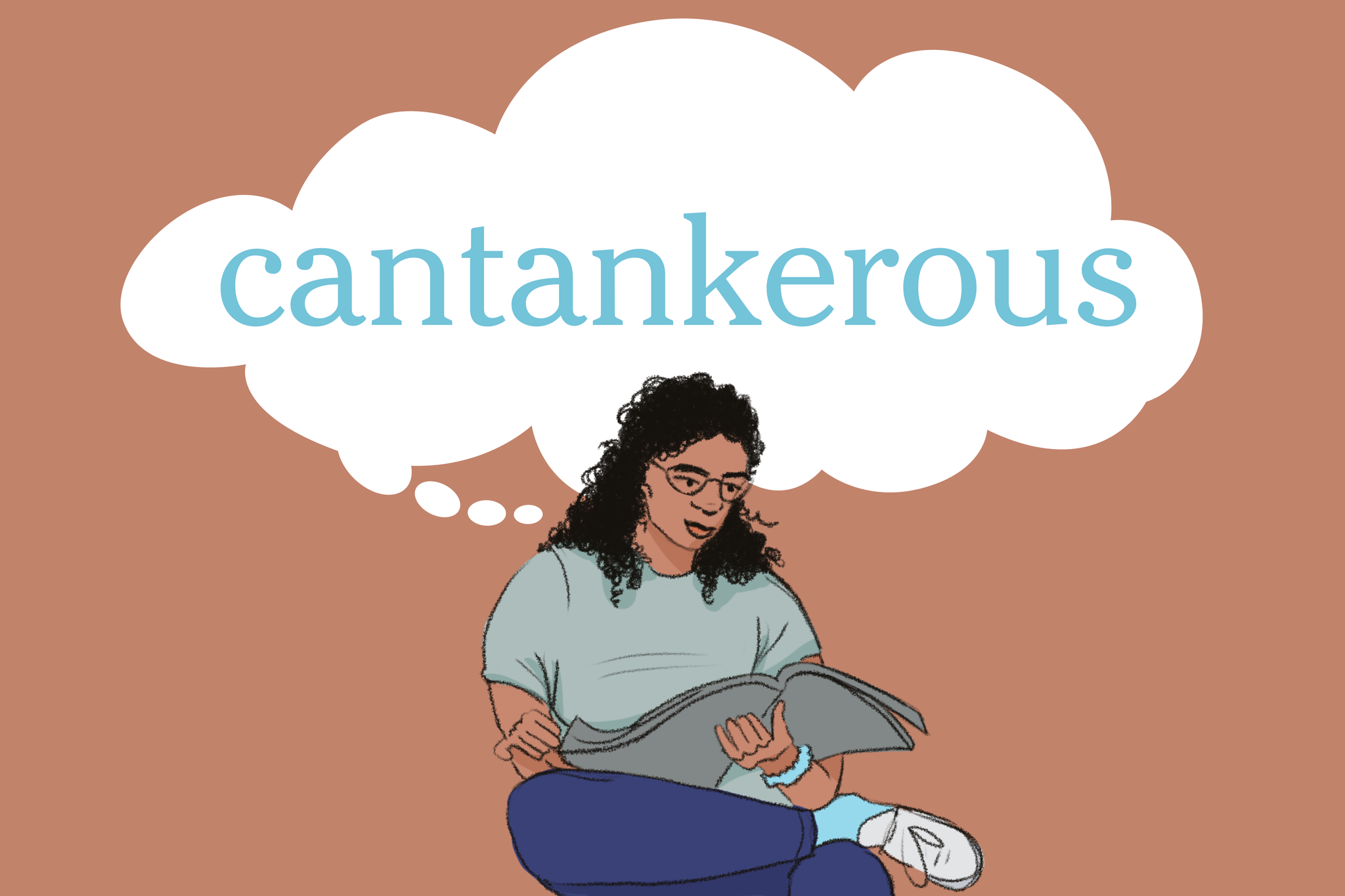 But whatever his source, he gave us a mighty useful word.