The busts of four American presidents carved into the side of Mount Rushmore in the Black Hills of South Dakota hold the record as the world's largest sculpture. The heads alone of George Washington, Abraham Lincoln,
Thomas Jefferson, and Theodore Roosevelt stand 60 feet high. Had their whole bodies been carved as well, each man would have stood 465 feet tall! When Gutzon Borglum started sculting this project in 1927, he had to E first blast away almost 1,000,000 tons of granite from the side of the mountain.
His project took fourteen years to complete, but Borglum, himself, did not live to see its completion, for he died in 1941, just a few months before it was finished. However, his son, Lincoln, who had worked along with his father, finished the project for him.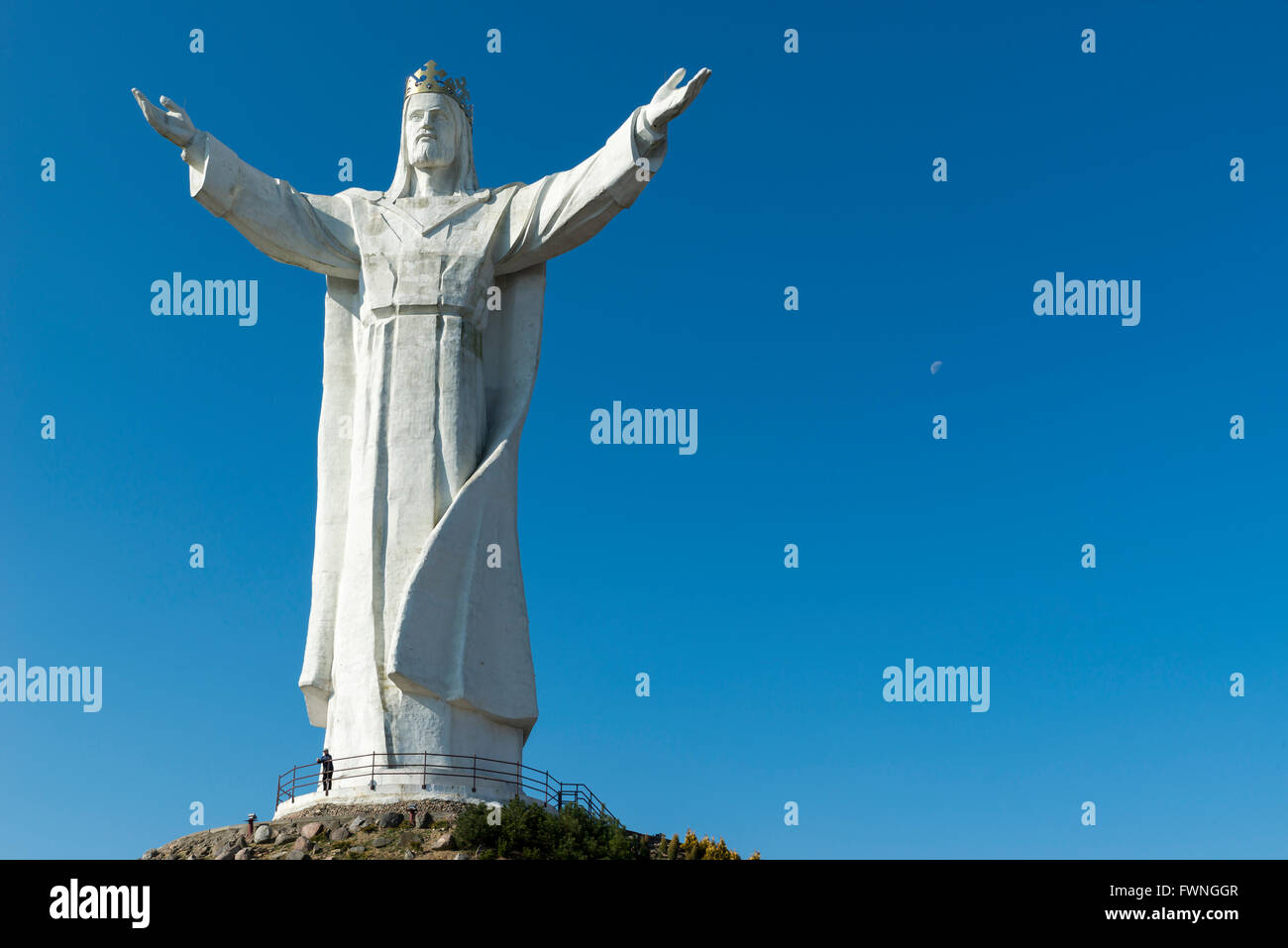 In years to come, however, these figures may lose their title as the world's largest sculpture, for another project may one day dwarf Mount Rushmore's heads. This project was begun thirty years ago by sculptor Korczak Ziolkowski on Thunderbird Mountain in South Dakota.
Working for twenty years with only a jackhammer and crowbar, Ziolkowski began his sculpture of Chief Crazy Horse astride his horse. It was only ten years ago that Ziolkowski raised enough money to buy a bulldozer to speed his work, but even with the additional funds, the project was not scheduled for completion until the year 2000.
When Crazy Horse is finished, he and his horse will stand 563 feet tall and 641 feet wide. It is such a huge sculpture that 4,000 men would be able to stand on the Indian's arm and an entire house could fit into the horse's nostril!
The figures on Mount Rushmore can be seen with the naked eye from a distance of 60 miles away!